GorudenRyu

Member

---

Posts : 158
Likes Received : 55
Join date : 2018-02-27
Location : Paris, France


Customize Profile

: Ryuji Goda

on 3/4/2018, 10:08 pm
Message reputation : 100% (1 vote)
Maybe we'll play at Yakuza 0-2 !
So, Maharja will be back ! If you like 80's or early 90's music (japanese or not) or a song who would be great with disco'  mini-game : share your videos !
(Y6' OST's artist)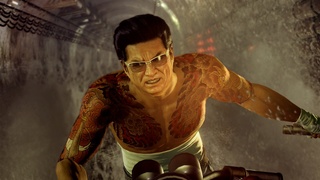 "In the Yakuza life, they are no KO's"

Permissions in this forum:
You
cannot
reply to topics in this forum