sid

Administrator

---

Posts : 280
Likes Received : 71
Join date : 2018-02-04
Location : Riverside, CA


Customize Profile

: Futoshi Shimano

Movie Hot Takes/Reviews?
Just a place to post about the movies we see,  not necessarily good or bad but just a place to talk about 'em as we see 'em, and to shed our opinions.
(As always, keep things civil!)
Just saw Avengers: Infinity War. It was pretty good for what it was, did what it was going for much better than I assumed it would and Thanos is a good villain and is almost like the main character of the movie. I would suggest seeing it if you are into Marvel stuff. If you aren't interested in it, then probably don't see it. Wouldn't strongly recommend it in general but if you like the MCU it's a movie worth watching. I enjoyed my experience overall with it.
do a kickflip maybe
GorudenRyu

Member

---

Posts : 158
Likes Received : 55
Join date : 2018-02-27
Location : Paris, France


Customize Profile

: Ryuji Goda

https://en.wikipedia.org/wiki/Boiling_Point_(1990_film)
Ono Masahiko stars as a shiftless, inattentive young man, a member of a losing local baseball team, whose coach is threatened and attacked by a local yakuza. He teams up with a friend to go to Okinawa to purchase guns so they can get revenge
Ozawa Hitoshi (Kuze in Yakuza Zero) is in the cast'.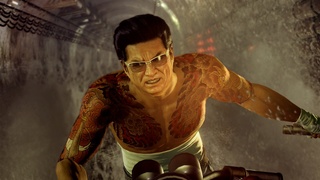 "In the Yakuza life, they are no KO's"
Yesterday I watched "Your Name" again. A Anime Movie with an emotional Story. I can highly recommend it for everyone who likes this kind of Movies

Trailer for the Movie.


Permissions in this forum:
You
cannot
reply to topics in this forum